By Chris Pacheco
One of the many things that attracted Pluma to participate in the Community Solar Program was to help build and grow New Mexico. I saw first-hand how the Hermits Peak and Calf Canyon fires changed and tested the resolve of New Mexico communities. The residents of San Ignacio, Mora, Sapello, and many others are demonstrating a true New Mexico spirit to rebuild homes and continue traditions.
It is that spirit that helps motivate our Albuquerque-based team to provide renewable energy solutions in New Mexico, for New Mexicans.
Community Solar enables any household to take advantage of solar power without installing a solar energy system of their own. At no upfront cost, they can simply subscribe to the power generated by a local Community Solar Project, immediately reducing their utility bills while helping to fight climate change in the process.
Because energy equity is a central goal of our program, a full 50% of the electricity generated by our projects will be reserved for low-income New Mexicans, who will also receive higher discounts on their electricity bills.
All materials for the construction of these solar projects will be obtained solely through businesses that are owned or operated in New Mexico, or that are owned or operated by members of racial minorities, women, veterans, or Native Americans.
We have placed a particular emphasis on partnerships with educational institutions, where the learning opportunities we will provide to students will help inspire the next generation of clean energy and sustainability professionals. On the workforce front, we will offer workforce training and educational opportunities, including STEM internship funding, to disproportionately impacted communities. Finally, our Community Solar construction projects will include soil and land restoration efforts by integrating native vegetation and plant seed mixes tailored to each site, as well as local pollinator habitat implementation and support.
We move these projects forward with the hard work and determination instilled by my family and friends in Pacheco as we all rebuild New Mexico one project at a time.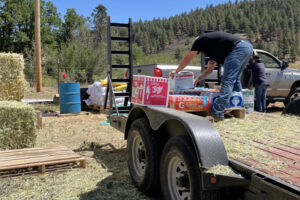 Pluma team delivering supplies and feed to Northern New Mexico during the Hermit's Peak/Calf Canyon fires.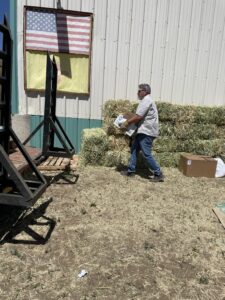 Chris Pacheco carries food supply for Northern New Mexico residents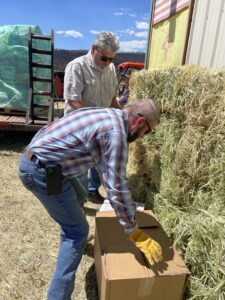 Pluma team unloads food and drink items