Bringing Community Solar to
About Pluma Community Solar
Many New Mexican households are grappling with rising energy costs. Sky-high electricity prices add to the existing financial pressure of raising a family, paying for healthcare, or saving for retirement.
Pluma LLC is honored to be one of the first companies selected by the New Mexico Public Regulation Commission (PRC) to bring Community Solar to our state. Solar energy supplies affordable, clean, renewable electricity to New Mexico's grid without increasing carbon emissions.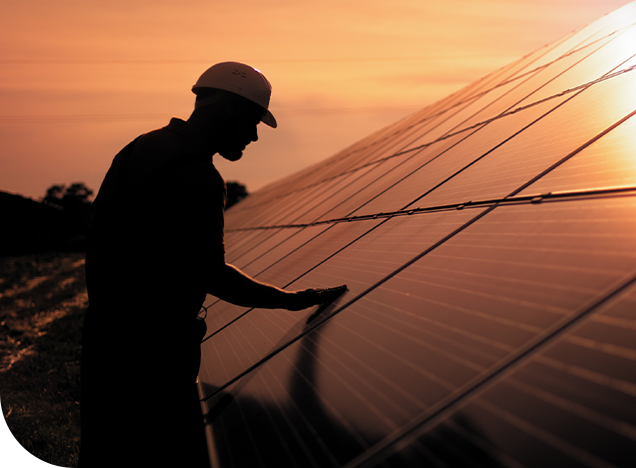 As part of the innovative Community Solar Program announced by the New Mexico PRC in Spring 2023, Pluma has been selected to build eight Community Solar projects totaling more than nearly 40 megawatts-DC (MW-DC) throughout New Mexico.
As lifelong New Mexicans, the Pluma team is excited to participate in this innovative program and to bring low-cost, clean renewable power to all households in our state. Learn more about Pluma's passion for Community Solar in this blog article.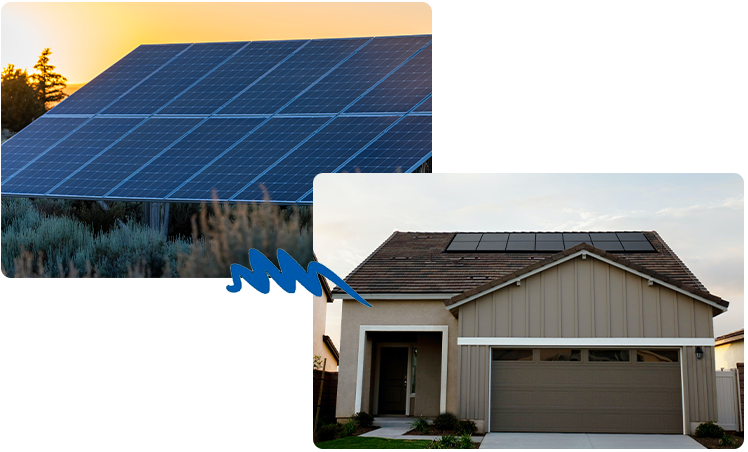 Investing in our Communities
The New Mexico Community Solar Program will not only reduce ratepayers' electric bills, it will strengthen our communities by supporting local businesses, creating jobs, and improving infrastructure.
In tandem with our Community Solar projects, Pluma and our partners have committed to working with local chambers of commerce, non-profits, cities, community colleges, and school districts on multiple educational, workforce, and environmental programs that will amplify the positive impacts of Community Solar for all New Mexicans.
Meet the Pluma Construction and ForeFront Power Team
Pluma LLC
Pluma LLC is a general contractor and electrical contractor, founded in and operating primarily in New Mexico since 2013. Pluma LLC is a Service-Disabled Veteran-owned small business with extensive experience in large-scale construction and real-estate development. Some of Pluma's customers include Sandia National Labs, Los Alamos National Labs, the U.S. Department of Veteran Affairs, the U.S. General Services Administration, and the State of New Mexico.
The Pluma leadership team includes Chris Pacheco, Tim Everett and Jose Lovato.
Chris is a Service-Disabled Veteran, a 1984 graduate of the United States Military Academy at West Point and a New Mexican with family roots in New Mexico dating back to 1645. Read more about Chris' background and why community solar is important to him.
Tim is a native New Mexican, born and raised in Albuquerque, New Mexico. He leads Accounting, Estimating, and Project Management for Pluma. Read more about Tim's experience here. 
Jose is a native New Mexican, born and raised in Albuquerque. With over 25 years of field and field management experience, Jose manages Pluma LLC's subcontractors and field crews. Read more about Jose's experience here. 
Development and Financing Partner: ForeFront Power 
In response to the New Mexico Community Solar Program, Pluma's goal was to assemble the strongest team in order to provide the most equitable, cost-effective, and high-performing Community Solar offering for all New Mexicans. To complement our expertise in large-scale construction, and to expedite the delivery of our Community Solar projects, we have tapped ForeFront Power as our development and financing partner.
A national leader in solar energy and energy storage development, ForeFront Power has developed more than 1,400 behind-the-meter and Community Solar projects, totaling more than 1.1 gigawatt-DC (GW-DC) of renewable electricity. ForeFront Power brings world-class expertise in solar energy development and project financing to the Pluma Community Solar projects, including ample experience developing behind-the-meter and Community Solar projects for low-income households, communities of color, and disproportionately impacted communities across the U.S.
Pluma's partnership with ForeFront Power ensures that New Mexicans will receive a best-in-class Community Solar program that will protect them from rising energy costs and set a new national standard for energy equity and sustainability.
For more about ForeFront Power, please visit www.forefrontpower.com.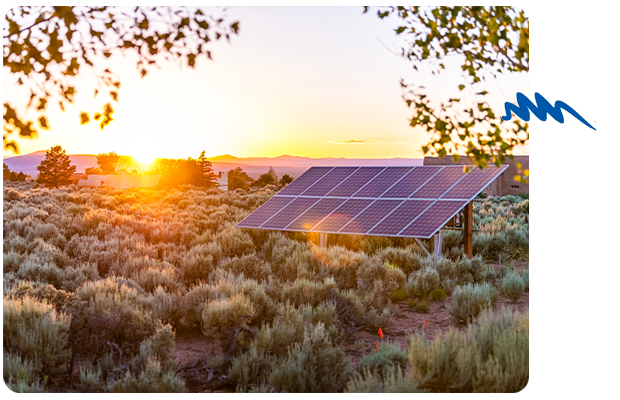 Next Steps
The New Mexico Community Solar Program projects, selected by the Public Regulation Commission, will initially focus on interconnection and the next stages of project development. We will be updating the expected timelines of these projects as they move towards construction.
For general questions about Pluma Community Solar, contact us here.
If you're interested in subscribing to one of our forthcoming solar gardens, email us here and we'll contact you as soon as the enrollment process begins.
Unwavering Ethics and
Quality Workmanship

Pluma Construction ensures that planning, scheduling, budgeting and communication flow smoothly throughout the construction process by melding the architect's, engineer's and building department's needs coherently.